Is Medicare Supplement Plan F Going Away?

The quick answer is Yes!   – But not for a while, so need to panic!
Medigap Plan F has been one of the most popular Medicare supplement plans because it offers first dollar coverage. Millions of people will be affected, so Congress has given us plenty of time to prepare for the up-coming changes.
Many of our clients have asked, why is Medicare Plan F going away?  The short answer is the government believes that folks that have a Plan F utilize their Supplement insurance more than their counterparts that do not have the Medicare deductible covered. Since Plan F covers that deductible, it is going to be phased out for new enrollees.
The goal of this measure, in the view of Congress, is to make Medicare beneficiaries put a little more "skin in the game." Because of this the Government is phasing out Plan F to new to Medicare beneficiaries after 1-1-2020.
WILL PLAN F RATES GO UP FASTER AFTER 2020?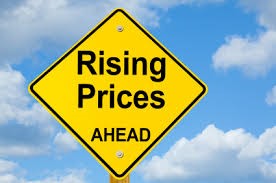 Many of our clients are worried about Plan F being phased out for new to Medicare beneficiaries, and potential higher rate increases on their policies. In 2010, when the Federal government discontinued Plans H, I and J, we did some price increases with many carriers.  The discontinuation of Plan F will be slightly different because people who are grandfathered will still be able to change to other Plan F carriers in the future.
WHAT DOES 2020 PLAN F CHANGE MEAN FOR YOU?
Here's some advice about Medicare Plan F going away:
Make the best coverage decision for yourself right now. If Plan F feels best to you, it's still ok to choose that. You'll be grandfathered if you choose to keep that plan past 2020. As long as you are aware of the potential for rate increases with Plan F, then you are an informed buyer. If you would rather choose Plan G or Plan N that isn't slated to be discontinued, that's fine too. In fact, Plan G offers some great potential savings and gets great reviews, with our clients.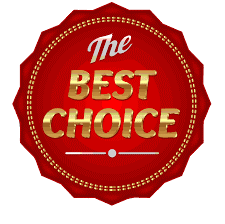 Watch our posts for future updates.  We'll keep you posted though, so be sure to check in here at our website or like us on facebook for future updates as we roll them out.
Moving to Plan G now will make the Medicare Plan F 2020 changes irrelevant to you.
If you are considering making a change to a Plan G watch our fun explainer video.
https://www.yourmedicaremarketplace.net/videos/how-to-lower-your-medicare-supplement-premium
Will Medicare Plan F going away affect you personally? Do you have a question about the changes to Plan F and Plan C?  We've love to hear it.
Contact our staff at Golden Years at 732 526 7659 for more information.