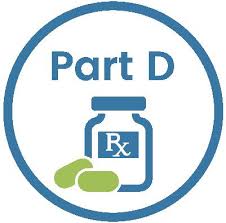 CMS the governing body of medicare is projecting  a 5% Decrease in 2019 Part D Plan Premiums!!!!

The Centers for Medicare and Medicaid Services (CMS) recently announced that the 2019 projected national average weighted monthly premium for Medicare Part D prescription drug plans will decrease to $32.50 from the 2018 average premium of $33.59.  This average premium was calculated using stand-alone Medicare Part D prescription drug plans (PDPs) and Medicare Advantage plans with prescription drug coverage (MAPDs) combined and weighted by enrollment – so you may find that 2019 stand-alone Medicare Part D plans actually have a higher average premium when not considering the $0 or low-premium MAPDs.
Related Question:  Does this mean that I will pay slightly less for my 2019 Medicare Part D plan?
Not necessarily.  The 2019 average premium estimated by CMS suggests that you should be able to shop around and find a 2019 Medicare prescription drug plan (PDP) or Medicare Advantage plan that includes prescription drug coverage (MAPD) with about the same, or lower monthly premium as your current plan.
Keep in Mind:  Your Medicare drug plan's prescription coverage (which drugs are covered and at what cost) can, and probably will change every year — even if your Medicare plan's monthly premium remains the same.  So be prepared to review your 2019 Medicare plan options starting in early October.